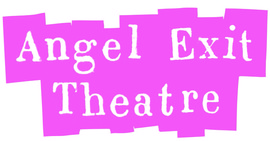 Angel Exit Theatre Company
South West
Formed by graduates of the prestigious Ecole Lecoq, Angel Exit Theatre is a shifting ensemble of performers with a shared passion for new dynamic physical theatre, under the artistic direction of Tamsin Fessey and Lynne Forbes. Based in Dorset, Angel Exit are proud to be associate artists at Lighthouse Poole's Centre for the Arts.
To date Angel Exit have devised, produced and performed six original pieces of theatre, all critically acclaimed. They have very different stories, but what the shows have in common is a strong emphasis on storytelling through physical ensemble theatre, using the European traditions of clown, chorus, melodrama and buffoonery.
Their most recent show, Otto and the Robin was a finalist for an Offie award for best Production for under 7s, 2017.
Contact
Lynne Forbes

Co-Artistic Director

Lynne Forbes

Co-Artistic Director