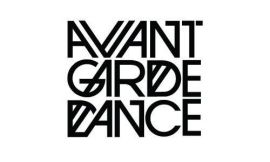 Avant Garde Dance Company
London
Avant Garde Dance Company (AGDC) is a critically acclaimed company at the forefront of London's innovative Hip hop/Contemporary Dance scene. The company was founded in 2001 and is led by entrepreneur and maverick Artistic Director/CEO and Choreographer Tony Adigun.
Having gained extensive experience in the world of commercial dance Tony set out to transform a group of hip hop dancers into a unique company that could also explore contemporary influences and create a more unusual, abstract and artistic practice. The company's dynamic performances explore a myriad of styles, themes and media, whilst embracing different genres and forms of music, dance, literature, circus and digital work.
AGDC has performed in the UK and internationally at venues and festivals including at The Place, Breakin' Convention, Sadlers Wells, Pavilion Dance, Southbank Centre, The Barbican, DanceXchange, Greenwich Dance, Latitude Festival, British Dance Edition, Greenwich & Docklands International Festival, Brighton Dome, East London Dance at Stratford Circus, Barcelona Festival and Madison Square Gardens New York. Since 2015 the company reached over 170,000 audiences and engaged over 2000 young people in learning opportunities.
The AGDC mantra 'Innovate Never Replicate' is evident throughout the work as the company embraces a sense of difference, individuality and uniqueness.
Focus
Community
Disability
Site Specific
Street Arts
Young Peoples
Contact
2 Finsbury Ave
London
London
EC2M 2PA
City of London

Robyn Mondesir- Clarke

General Manager