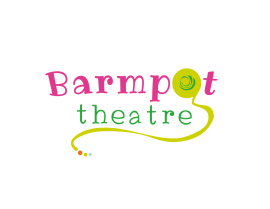 Barmpot Theatre
Midlands
barmpot ['bα:m,pɒt] n Yorkshire and Lincolnshire slang, a foolish person
BARMPOT THEATRE is based in the heart of the Lincolnshire Wolds, and create unique, imaginative theatre for everyone aged 1 to 100. Combining our trademark style of physical performance, puppetry and original music, we specialise in taking top quality theatre to rural communities, and telling untold Lincolnshire stories to a wider audience across the UK and beyond.
BARMPOT THEATRE was founded in 2014 by Artistic Director Jane Crawshaw.
Barmpot Theatre were previously called TRAUM Theatre, and our past shows include SADAKO AND THE THOUSAND PAPER CRANES, a performance installation for 8-12 year olds, in partnership with Culture Works East, Ideastap and Latitude Festival; where children had the chance to make their very own shadow puppetry play, and CHRISTMAS STORMS AND SUNSHINE, a Christmas show for families based on the short story by Elizabeth Gaskell. The show incorporated live music, singing, original songs, puppetry and clowning, performed by an all-female cast.
Our latest show, PENGUINPIG (as seen on ITV News), is touring in theatres and schools around the United Kingdom.
Artform
Dance
Drama
Physical
Puppetry
Focus
Community
New Writing
Rural Touring
Site Specific
Young Peoples
Contact
Jane Crawshaw

Artistic Director