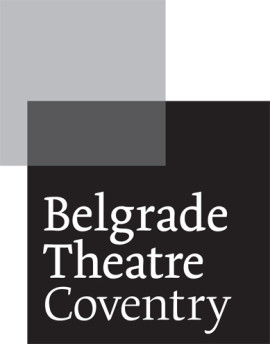 Belgrade Theatre Community & Education
Midlands
The Belgrade's work with young people and local communities is an integral part of the theatre's artistic programme. Through the Community & Education programme we seek to give a voice to the diverse communities of Coventry through the use of theatre and other art forms.
Participants develop skills in devising, writing and acting and are supported to create work that reflects the experiences of young people and the local community, with a particular focus on marginalised groups. The current programme includes youth theatre groups; an over 50s group; Acting Out, a two year work-related learning BTEC programme; work specifically targeting Black and Minority Ethnic communities; and a tailored schools programme.
2015 saw the 50th Anniversary of the birth of Theatre in Education at the Belgrade, marking 50 years since we established a company dedicated to using theatrical performance and drama workshops to explore issues of cultural, social, political and moral significance. In partnership with Coventry City Council it was delivered as part of a free service to schools and the young people of Coventry. To mark this significant anniversary, we delivered a year of events called 'Inspiring Curiosity' to celebrate and promote the richness and diversity of theatre made by, with, or for young people in this country, much of which has sprung from these early beginnings. The events also aimed to promote the essential role that drama and theatre can play in inspiring the curiosity and creative thinking of our young people.
Contact
Belgrade Square, Coventry
West Midlands
CV1 1GS
024 7625 6431