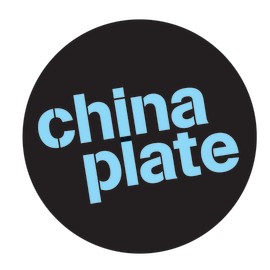 China Plate Theatre Limited
Midlands
Launched in 2006, China Plate is an independent theatre studio that works with artists, venues, festivals and funders to make original, exciting theatre that plays with form and has narrative at its heart.
China Plate are currently collaborating with Contender Charlie, David Edgar, Rachel Bagshaw, Caroline Horton, Chris Thorpe, Inspector Sands, Urielle Klein-Mekongo, Christopher Haydon, Sarah Punshon, Roy Williams and Tim Sutton.
The company are resident Associate Producers at Warwick Arts Centre where they develop and commission new work. The team are split between offices in Zellig, Birmingham and Toynbee Studios, East London.
China Plate are passionate about creating adventurous and imaginative new work with popular appeal and a social purpose. Using theatre to engage and inspire, the company takes work into theatres, village halls, schools, on to the streets and to festivals in the UK and internationally.
In 2018/19, China Plate created, toured and programmed work for over 35,000 people across 148 venues (nationally and internationally), with a diverse programme of shows and events.
"Finger on the pulse producers China Plate" - Lyn Gardner, The Guardian
"Curtain up on the future of theatre… Collier and Warwick are an impressive pair, and I think we'll be hearing a lot more about them." - Rupert Christiansen, The Telegraph.

What does China Plate do?
China Plates mission is: Challenging the way performance is made, who it's made by and who gets to experience it.
China Plate works with some of the UK's most talented artists, harnessing their ambition and skill to deliver high quality work that reaches a broad and diverse audience. At the heart of our model is a suite of development programmes to nurture artistic practice, facilitate collaboration, commission work, increase access and widen diversity across scales.
Artform
Circus
Dance
Drama
Musical Theatre
Physical
Puppetry
Focus
Community
Disability
Rural Touring
Site Specific
Street Arts
Young Peoples
Contact
Unit 209, Zellig, Gibb Street, Birmingham,
B9 4AT
0121 242 1493

Paul Hewlett

General Manager