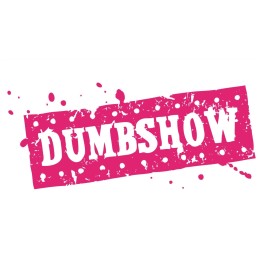 Dumbshow
London
Dumbshow make visually arresting and textually rich storytelling theatre. Our aims are:
* to tell stories that fire our imaginations, that are important and that need to be told in the theatre;
* to create live events that celebrate the collective experience;
* and make plays that are intellectually and emotionally challenging.
The stories we tell might be be out-of-this-world, or based on a real life true story; they might be accessible for children or strictly for adults; they will always entertain and hopefully stimulate your mind; they might make you laugh and they might make you cry, but we hope that having experienced our work you will feel more alive and ready to face the world.
We believe in the power of live theatre – where an audience gathers together to sit and be told a story. For everyone at Dumbshow, we think that this collective experience is a unifying force that deeply enriches our society. So for us, making theatre is a serious business (but we like to have some fun along the way).
Contact
Heather Young

General Manager