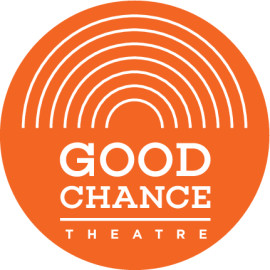 Good Chance Theatre
London
Expression is a human right. Good Chance builds temporary theatres of hope where expression can happen safely.
We build them where the need for expression is great, where there is nowhere to fulfil this need.
We spent seven months creating work with the residents of the Jungle camp in Calais and felt the difference that a space to be together, to express, can make.
We brought that same feeling to the UK, working with many friends from the Jungle and elsewhere now building new lives in Britain, and welcomed artists from all over the world to share a stage with them. We make theatres for introductions, to get to know each other, to meet and to understand.
We're called Good Chance because the residents of the Jungle camp in Calais had a phrase: Good chance or no chance? It meant the likelihood of crossing the border to the UK on a given night.
We exist to provide a different kind of good chance.
Contact
66 The Cut
London
SE18LZ
Southwark
02079222846
+44 (0)75 8420 0670

Naomi Webb

Executive Director

Joe Murphy

Artistic Director

Joe Robertson

Artistic Director