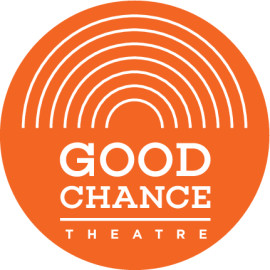 Good Chance Theatre
London
Good Chance is a dynamic UK arts charity bringing diverse people and communities together through creativity and art to create a more just and kind world. Our three strands of work:

• Good Chance Domes are temporary Theatres of Hope built to encourage community-led art-making particularly where recent arrivals struggle to integrate. Our entrepreneurial first Dome in Calais received a special Evening Standard Award. So far, over 27,500 have engaged in 11 Domes across the UK, France and the US.
• Often with artists met through our Domes, we create ground-breaking Good Chance Productions to tell essential human stories through performance. The Jungle has been staged 320 times in the UK and US, reaching 130,000 and receiving multiple awards. In 2021/22 we will tour it across the US. Our courageous new production, The Walk, is estimated to reach 37m people through media partners and hundreds of thousands of people in-person across Turkey, Europe and the UK.
• Artists encountered in our Domes and productions join our diverse Good Chance Ensemble. So far we've given bespoke support, artistically and professionally, to over 100 artists through collaborative projects including Majid Adin, whose animation for Elton John's Rocket Man has been seen by over 80m people.
Artform
Circus
Dance
Drama
Puppetry
Focus
Community
New Writing
Site Specific
Street Arts
Contact
c/o Duke of York's Theatre
London
WC2N 4BG
Westminster
020 7854 7003
+44 (0)75 8420 0670

Naomi Webb

Executive Director