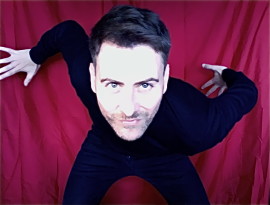 Iain Stringer Works
London
I am an independent applicant: Iain Stringer Works.
In 2015 I was successfully awarded a council arts fund (London Borough of Wandsworth) to develop my dance project called PREVAIL: Phase 1 (R+D phase) which was successfully performed at The Putney Arts Theatre, London. Various community organisations and groups attended a private showing and a Q and A.
PREVAIL is now in phase 2. It is Lottery Fund, Arts Council, and LGBT History Month endorsed. PREVAIL is part of an arts programme in St Helen's aimed at: raising awareness in schools; arts to libraries; and bringing arts to the community of St Helen's. There will be two professional, public showings on the 24th February 2017.
Following this will be Phase 3: likely the Edinburgh Fringe Festival.
Focus
Community
New Writing
Theatre in Health
Organisation Type
Research and development/workshop project leading to festival production(s)