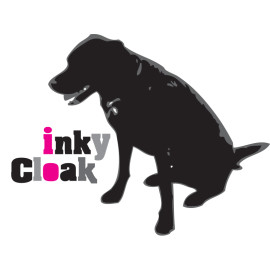 Inky Cloak
London
Our new show, Honesty Is Like a Song in the Dark, is a new play with songs that tells the interlocking stories of three older LGBTQ characters living in contemporary care homes: while fellow residents and staff confine them back in the closet, how will they ever make peace with their troubled pasts, let alone carve out romantic connections in the present? Thanks to the support of Arts Council England and the Albany, we have a week of R&D on the project in April, with a work-in-progress preview on Friday 13 April in the Albany Studio.
Our previous show, We Raise Our Hands In The Sanctuary, used naturalistic drama, contemporary dance and underground nightclubbing to tell a multi-racial gay friendship story that spotlit the power of queer space. After a successful work-in-progress preview at the Albany in July 2015, we opened the venue's spring 2017 season with performances from 31 January to 11 February 2017.
Inky Cloak's inaugural production was Cover Her Face, an adaptation of John Webster's The Duchess Of Malfi, re-imagined as a 1950s trans 'honour killing' tragedy and staged as a site-specific performance at Bethnal Green Working Men's Club in February 2014.
"An impassioned look at black gay culture and the music venues that were the cathedrals of an LGBT generation" (The Stage on We Raise Our Hands in the Sanctuary)
"Muscular, brash and fiercely physical … Inky Cloak have expertly layered two very similar stories on top of each other, from time periods over three hundred years apart, with a passion that is incredibly affecting." (The Upcoming on Cover Her Face)
www.facebook.com/InkyCloakHQ
Contact
Daniel Fulvio

Joint Artistic Director

Martin Moriarty

Joint Artistic Director