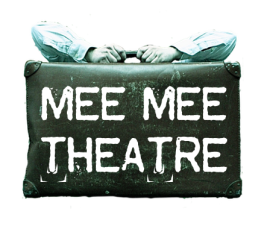 MeeMee Theatre
North
MeeMee Theatre generates worlds of high-quality theatre that ignites imaginations and creates spaces to empower, transform and, connect people. Through our work both on stage and off we playfully transcend barriers, awaken curiosity and, celebrate the beauty of theatre by transforming spaces and unlocking the imaginations of participants and audiences.
Our work finds its home at the crossroads of theatre, pushing the boundaries of possibility to bring alive stories that capture and ignite the imaginations of the audience within the visual landscapes we create. The spirit of the theatre we create is one that draws from the importance of people and finds its heart in the joy of collective storytelling.
By transforming people and places alongside playfully bringing objects to life, our work is distinctive in its stage language, layering beautiful physical performances with visually rich storytelling and shifting experiential landscapes to take an audience on a journey to inspire, provoke and, immerse them in the worlds that MeeMee Theatre creates.
"I think what I've enjoyed most is just finding my inner child without being judged or told to grow up! I've felt as though I can just be myself."
– Participant on Project A, Theatre Royal Newcastle
"Pady is unique in his ability to make play open and accessible to everyone, offering us all a voice and medium to express our deepest thoughts - an empowering tool through which we can connect with ourselves and those around us."
– Martin Wilson, Director of TIN Arts
Focus
Community
Disability
New Writing
Young Peoples
Contact
8 Bellerby's Buildings, Tantobie
Stanley
County Durham
DH9 9RW
07867814981

Pady O' Connor

Artistic Director