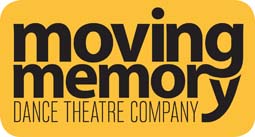 Moving Memory Dance Theatre Company
South East
A punchy dance theatre company that create workshop and performance opportunities for older women. Working as co-authors, we celebrate the vitality of participants, challenging views of being an 'old' woman, providing a performance platform for those voices to be heard via movement, music and digital projection. We consider the funny side of things, the stuff of life, and all that moves us.The company has a strong track record of making high quality work that makes profound difference to peoples' lives.
The company operates three inter-related strands of work:
- performance (led by the core company)
- participatory (Moving Well workshops and projects in care settings)
- training
We also undertake research into the impact of performance on the health and well-being of older people.
Focus
Community
Theatre in Health
Contact
Studio Z210, Creek Creative, 1 Abbey Street,
Faversham
Kent
ME13 7BE
01843835805
07714083258

Sian Stevenson

Artistic Director