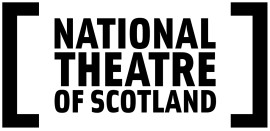 National Theatre of Scotland
Scotland
The National Theatre of Scotland was established in 2006 and has created over 200 productions. Being a theatre without walls, the Company presents a wide variety of work that ranges from large-scale productions to projects tailored to the smallest performing spaces. In addition to conventional theatres, the Company has performed in airports, schools, tower blocks, community halls, ferries and forests.
The Company has toured extensively across Scotland, the rest of the UK and worldwide. Notable productions include Black Watch by Gregory Burke which won four Olivier Awards amongst a multitude of awards, the award-winning landmark historical trilogy The James Plays by Rona Munro, a radical reimagining of Macbeth starring Alan Cumming, presented in Glasgow and at the Lincoln Center Festival and subsequently, Broadway, New York and the Oliver Award-winning Our Ladies of Perpetual Succour adapted by Lee Hall from Alan Warner's The Sopranos.
The National Theatre of Scotland creates much of its work in partnership with theatre-makers, companies, venues and participants across the globe. From extraordinary projects with schools and communities, to the ground-breaking online 5 Minute Theatre to immersive pieces such as David Greig's The Strange Undoing of Prudencia Hart, the National Theatre of Scotland's aspiration is to tell the stories that need to be told and to take work to wherever audiences are to be found.