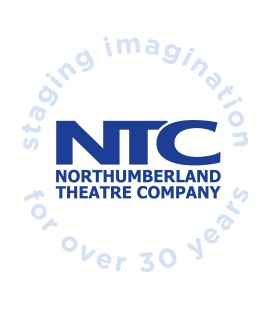 NTC Touring Theatre
North
Northumberland Theatre Company was one of the founder members of ITC, 40 years on it is still continuing to provide the best theatre possible to rural audiences across the country.
NTC Touring Theatre Company Ltd is a professional small-scale rural touring theatre company based in Alnwick, which has delivered theatre of the highest quality to intergenerational audiences in community venues in Northumberland and the North East for over 30 years. Each year NTC aims to reach over 5,000 people throughout the UK, delivering over 100 high quality affordable performances in a wide range of community venues, with the additional invaluable support of over 300 volunteers. Our passion is theatre and taking accessible theatre to those communities. This community 'event' or 'night out' which NTC offers, can - in particular to children and young people, and older people who are socially isolated - introduce people to the idea that Theatre is a shared experience and not a building!
For many communities (in Northumberland), NTC is the only professional theatre company touring to them, bringing real and immediate contact with the arts in an intimate, familiar, local, space, enriching the quality of life of individuals within that community.
NTC's work is entertaining, innovative and challenging, employing physical theatre techniques and inventive use of style and form, over 50% of NTC's productions are either new writing or imaginative adaptations of classic texts. NTC is able to provide an incomparable experience to non-traditional theatre venues, turning their community hall into a theatre for the night.
Focus
Community
New Writing
Rural Touring
Contact
The Dovecote Centre, Dovecote Street
Amble
Northumberland
NE65 0DX
01665 713655