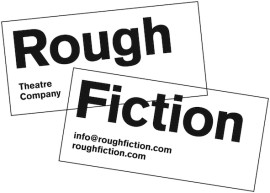 Rough Fiction
London
Rough Fiction is a UK theatre company making work through cross-arts collaboration, working with a range of artists and co-producers.
Rough Fiction aims to:
Create original productions that explore contemporary culture, with a focus on interdisciplinary collaboration and storytelling.
Engage new, young and diverse audiences in the arts through strategic touring and integrated participatory projects that encourage access and creative dialogue.
Artform
Dance
Drama
Mixed Media
Physical
Focus
New Writing
Young Peoples