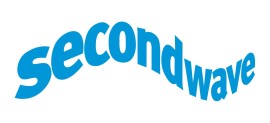 Second Wave Centre for Youth Arts
London
Second Wave creates new plays created by young people for young people.
Set up in 1982, Second Wave runs a regular, free programme of performing arts activities for young people aged 11 to 24 years. This includes: workshops in drama, new writing, lyrics, dance. We run Youth Platform and Speakeasy events delivered by our youth leadership team which offers progression to professional training for young actors and facilitators aged 15 to 24 years.
Second Wave's award-winning touring company and youth-led team develops plays of relevance to young people's lives. Our company delivers accessible drama and debate performances and outreach events to secondary schools and FE colleges across London.
Artform
Dance
Drama
Mixed Media
Musical Theatre
Physical
Focus
Community
New Writing
Site Specific
Theatre in Health
Young Peoples
Organisation Type
touring
venue
youth arts centre
Contact
1 Creek Road
London
UK
SE8 3BT
Greenwich
07944168779