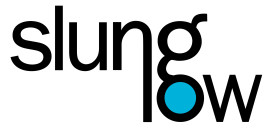 Slung Low
North
Slung Low is a company that makes adventures for audiences outside of conventional theatre spaces.
Slung Low's aim is to make unlikely, ambitious and original adventures for audiences, each with powerful, moving story at its heart. Shows that re-examine how audiences go and see a piece of theatre. Our ambition has always been to transport our audience to new places and to make them see familiar places from new perspectives.
Slung Low's home is the Holbeck Underground Ballroom (The HUB). Five railway arches in Holbeck South Leeds.
The HUB is a rehearsal space which we make available to those making performance in the region who have need of it.
The HUB is also a place where we can invite exciting new work from other companies and present them to an audience; a makeshift performance space. All work presented at The HUB is 'Pay What You Decide' - audiences pay after they have seen the performance and 100% box office is given to the visiting artists.