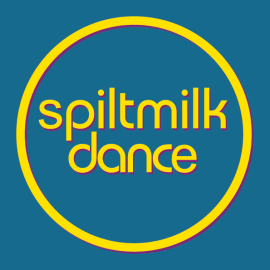 Spiltmilk Dance
Midlands
Since 2006 Spiltmilk Dance have been 'sticking a big fat ray of sunshine' into the world of contemporary dance. Co-Directors Sarah Devlin and Adele Wragg aim to bring fun and intelligence in equal measure and entertain new audiences and participants with our unique brand of intricate yet charming dance.
Audiences leave a Spiltmilk Dance experience smiling, toe tapping, and wanting more!
We love working with people of all ages in educational settings, to bring a fresh, down to earth approach to dance in schools and community settings, and allowing participants to get creative.
Our work has previously been shown at venues ranging from pubs to piers, and from car parks to the Royal Opera House.
Focus
Community
Disability
New Writing
Rural Touring
Street Arts
Young Peoples