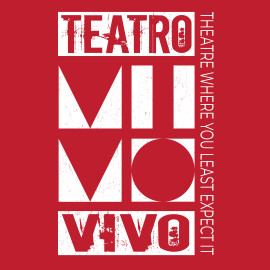 Teatro Vivo
London
Teatro Vivo transforms much loved stories into theatrical adventures; collaborating with communities and audiences to turn everyday environments into magical worlds.
We are based in South London and have been creating theatre since 2005.
Inspired by classic stories and new writing, we make theatrical productions in any non theatre venue.
Our aim is to inspire people to contemplate the nature of human engagement by creating performances that encourage a sense of play for all who experience them.
We collaborate with artists from all backgrounds to open up the possibilities of what theatre can be and encourage non-professionals to participate in our process allowing us to share and learn skills and wisdom.
We explore the environments that we work in to ensure our productions become an essential part of the community and a source of inspiration and entertainment for all.
Teatro Vivo are proud to be Associate Artists at the Albany Theatre in Deptford. As Associate Artists we are committed to making work inspired by and in collaboration with this fantastic venue.