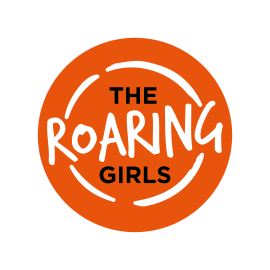 The Roaring Girls
North
The Roaring Girls make theatre that is fierce, feminist, and fun.
Based in Hull, the company comprises a core team of four awesome women, committed to making theatre that reflects the world as we experience it. We use autobiographical narratives to create our work - we want to talk about things we can relate to, that our audience can relate to. We believe that approaching big, sometimes taboo, subjects on a personal level, allows us to talk about these topics with our audiences. Our work is the first part of a conversation- our audiences leave laughing, crying, and most importantly, talking.
​Our work is often devised, but even when working with writers, collaboration is at the core of our practice - the voices and experiences of the people in the room shape our work. We aim to foster a supportive, creative environment where everyone is heard and valued equally.
Contact
Lizi Perry

Co-Artistic Director