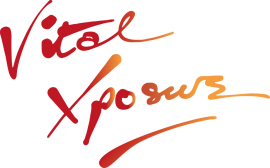 Vital Xposure
London
Vital Xposure is a bold, dynamic disabled-led production company. Created in 2011 the company sets out to promote hidden voices with extraordinary stories to tell.
Our mission is to create exciting, innovative theatrical experiences for audiences, artists and communities alike. All work presents an inclusive experience where access issues do not intrude upon the aesthetic of the productions.
Vital Xposure was founded by disabled artist and activist Julie McNamara, who led the company's creative work and artistic vision for the its first decade. From January 2021, the torch has been passed on to actor, playwright and activist, Simon Startin.
Focus
Community
Disability
New Writing
Rural Touring
Theatre in Health
Contact
Empire 2, Hackney Empire, 291 Mare Street
London
E8 1EJ
Hackney
02081239945
07432421825

Theresa Veith

Executive Director