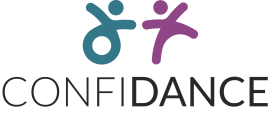 Confidance
South East
Confidance deliver high quality dance work with integrity, creativity and integration at its heart. Working in schools, community settings and arts venues, Confidance make dance and performance for, with and by dancers with learning disabilities.
Driven by curiosity, we continue to deepen our approach through research, exploring ways to redefine dance and make sure that the powerful, creative voices of our artists are heard in all areas of dance. As we pursue the certainty that we are all artists, we push the boundaries of what we consider dance to be and who it is for. We create, educate and perform.
Our vision is of an empowered and united society where people are paramount and difference is an asset.
Focus
Community
Disability
Theatre in Health